Guyana – Children of Promise
Sheena Collins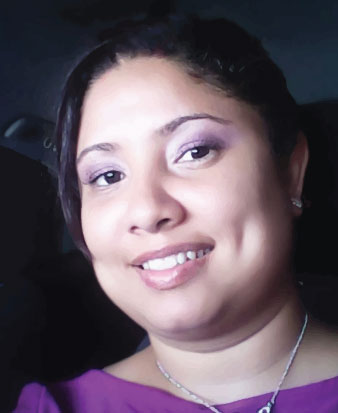 Children of Promise
Children of Promise ministers to children in need in four communities:
Sophia, Plaisance, Georgetown, and Stewartville.  These children live in very poor communities.  Many homes lack running water and electricity.  They are typically very small dwellings of one or two rooms.  They are often built on stilts because flooding frequently occurs.  Movement is often difficult because of excessive water and mud.  At times, Children and families must use boots in order to get to their homes.  Water and mud are frequent invaders of these homes.
The Church of God reaches out to these children through a caring program offering monthly nutritious, staple foods; assistance with school supplies and costs; health care; and spiritual formation and nurture.  All benefits are offered through local congregations who also embrace and engage the children in the life of the church.
Director Sheena Collins works with a committee composed of members from the churches in Sophia, Plaisance, John Street (Georgetown), and Stewartville.
The cost of sponsoring a child here is $32 per month.  Your support is giving a very special child hope and a future.  Thank you!
Guyana – South America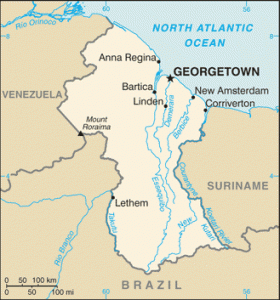 Guyana, the Land of Many Waters, is the sole English-speaking country in South America.  Known as British Guiana until independence from Britain in 1966, it is located between Venezuela and Suriname, and north of Brazil.  Guyana is home to nearly one million people with 75% of Guyanese living in and around the capital, Georgetown.  Most of the country is undeveloped.   Vast miles and miles of rain forest and jungle cover most of the nation.  It is a stunning country with many natural resources yet to be utilized.