India – Children of Promise
Mamata Das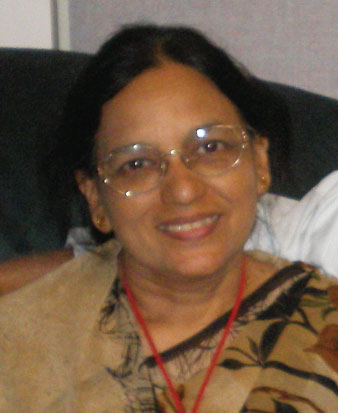 The Shelter Girls' Home
The Shelter Girls' Home in Cuttack, India is the longest operating compassion ministry in the history of the Church of God, dating back to 1895. Today, The Shelter operates under the direction of Mamata and Rev. Asim Das.
Many of the girls at the Shelter are orphaned. Some have come to the Shelter because their families are too destitute to care for them. Some children's parents have begged the Shelter to take their daughters because the threat of starvation was so great.
The uprising of radical Hindus against Christians has occurred in this area for several years now. The Shelter has taken in several girls as a result of the violence.
The cost of sponsoring a child here is $50 per month. Your support is giving a very special child hope and a future.  Thank you!
Kalahandi and Orissa
Individual children are ministered to in the village of Rajpur in the region of Kalahand in Odisha State. When Children of Promise first started Kalahandi, only boys were submitted for application by families. Children of Promise insisted that girls be given equally opportunity, and two several young women have graduated from high school and college, the first girls to do so in their region. This is monumental.
The cost of sponsoring a child here is $32 per month. Your support is giving a very special child hope and a future.  Thank you!
India, South Central Asia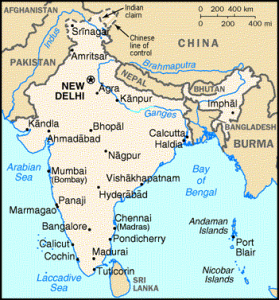 India is located in Asia. It is a land that enjoys great racial, ethnic, and religious diversity. It is the world's largest functioning democracy. There are over 1 billion people living in India, yet it is only one-third the size of the United States. Over 80% of the people are Hindu; 10% are Muslim; and 3-4% are Christian.
India received her independence from Britain in 1947. India borders Bangladesh, China, Nepal, and Pakistan.
Agriculture and industry are both very important to India's economy. Over 70% of Indians live in villages. The cities of Bombay and Calcutta have exploding populations. AIDS has become a major issue in both Bombay and Calcutta. Leprosy also continues to be a challenge, with over 3,000,000 sufferers.
Christian hospitals, schools, and radio broadcasts have had a tremendous impact on the population of India. There is religious freedom to spread the Gospel of Jesus Christ; however, Christians do suffer persecution, sometimes even violent persecution.
In the late 19th century, a Muslim convert, through contact with the Gospel Trumpet, started the work of the Church of God in India. There are now over 800 congregations of the Church of God in India with over 70,000 Christians attending. The Church is served by dedicated and committed Indian leaders.