ABOUT US – Welcome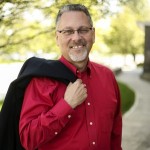 It is my pleasure to welcome you to the website of Children of Promise, Inc.
Thank you for visiting us. We are a group of people working hard to bring health and hope to children in need around the world. I hope you will find our website informative and inspiring. I pray that you will join us in providing assistance to children.
As the child sponsorship ministry of the Church of God, Anderson, Indiana, Children of Promise partners with Church of God congregations in 30 countries across the globe to provide food, schooling, health care, and spiritual nurture to children in need. Begun in 1992, the ministry now reaches children in poor, isolated villages as well as those in teeming, urban slums. Wherever children need help, Children of Promise wants to be there.
I am confident that you will enjoy our website, and even more importantly, that you will find Children of Promise to be an organization that you will want to partner with to help a child. Children of Promise is a member of the Evangelical Council for Financial Accountability (ECFA). This stamp of approval is the result of procedural and financial scrutiny and indicates integrity in ministry activities. The staff visits the sites regularly to ensure accountability and quality care for the children. You can rest assured that the support you provide for your sponsored child is used for the basic needs of that child.
As a growing number of sponsors write and visit their children on site, the effectiveness of the program is evident. They report wonderful results in the lives of their sponsored children.
Enjoy your visit with us. I hope you will contact us soon to sponsor a child.