Bob Evans Restaurant Supports Children of Promise
Bob Evans Restaurant (Anderson, IN only) and Children of Promise have been partners in the restaurant's Community Fun Day program for the last 6 ½ years. When supporters of Children of Promise eat at Bob Evan's the first Tuesday of each month, Bob Evans donates 15% of the cost of the meal to Children of Promise. During this time, Children of Promise has received $7,128.00 from the restaurant.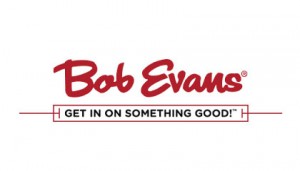 Bob Evans selected Children of Promise to benefit from the Community Fun WEEK, Monday – Friday, December 7 – 11. "We are thrilled that Bob Evans has chosen to help children in desperate need through this partnership with Children of Promise," shares Dr. Paul Maxfield, executive director of Children of Promise. "COP is a child sponsorship ministry which helps over 4,500 children in 28 countries in the developing world. Next year we will be adding our 29th program."
Children of Promise provides benefits that enable children to attend school (school fees, uniforms, books, supplies), receive medical care (hygiene products, doctor visits, medicines, operations, dental and eye care), eat nutritious food (fortified grains, rice, vegetables, beans), and enjoy spiritual development and nurturing through the local Church of God in the community. In addition to the basic benefits, Children of Promise assists programs with disaster relief, provision for children's burial and assistance to the families in cases of death, and training for the national COP directors.
"Everyone is welcome to enjoy a meal at Bob Evans during the week of December 7 – 11. When checking out, you may request a coupon to help Children of Promise and it will be attached to your receipt. It is that simple. If you spend $10 on a meal; Children of Promise will receive $1.50," Maxfield explains. "In addition to the 4,500+ children being served, Children of Promise has 740 children waiting for help from sponsors. Why not enjoy a great meal at Bob Evans and benefit thousands of children and their families at the same time? You can be part of the effort to rescue, restore, and release children."
Click here to get coupons and flyer.