Children of Promise's monthly news blast.
Call for Nepal Earthquake Help
We gratefully report that none of the sponsored children in Nepal were injured or killed in the recent earthquakes. Those children affected the worst as the scholarship students in Central Nepal. Pastor Bir Bahadur, Director in Nepal, reports the following needs:
Construction of homes: $3,000 each (20 homes = $60,000).
Repairs on damaged homes: $500 per house (5 homes = $2,500).
Total amount needed: $62,500.
Children of Promise is calling for donations to meet this urgent need among our children in Nepal. Giving options include:
1. Write a check to Children of Promise, PO Box 2316, Anderson, IN 46018. Indicate "Nepal Relief" on the check.
2. Give Online DONATE TO NEPAL
3. Call our offices as 765-648-2190 with credit/debit card on hand. We will be glad to take your donation by phone.
Thank you!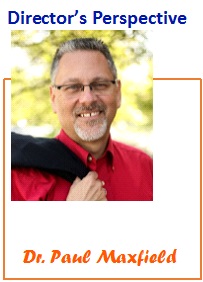 Price Increases
Food: Ecuador 200%, India 300%, Myanmar 678%.
Education: Tanzania 200%, Nepal 150%, Colombia 100%.
Health Care: Lebanon 100%, Russia 100%, Egypt 300%.

Since 2005, these are the increases in prices for the children's care in various places around the world (above). COP monthly sponsorship costs have remained the same for ten years, although prices have changed dramatically. In order to continue providing adequately for the children, the Board of Directors has established new monthly sponsorship rates as of August 1. Letters (click here) were sent to each sponsor in May outlining the changes. ($25 to $32, $30 to $38, $40 to $50.) Click here for a personal message regarding the upcoming changes. Thank you for joining us in providing more each month for nutrition, education, and health care. The kids need it — and they deserve it. God bless you.

URGENT – CHILDREN NEEDING SPONSORS
The children featured this month have lost their sponsors.

MLB-009 Kumbukani BANDA (Malawi)
Male. Age 11. Grade 6. Five siblings. Monthly income: $45. Father is a farmer.
KNC-100 Sammy KWEMOI NTADWA (Kenya)
Male. Age 14. Grade 10. Five siblings. Monthly income: $40. Father and mother are farmers.
TZ12C-026 Daudi Yakobo LAWALA (Tanzania)
Male. Age 12. Grade 5. Five siblings. Father pastors.
MYB-226 Wai Yan OO (Myanmar)
Male. Age 12. Grade 6. Four siblings. Father is a carpenter.
MYS-187 Nant Chit Wai WATHONE (Myanmar)
Female. Age 8. Grade 3. One sibling. Father is deceased. Mother is a tailor.
GH-112 Rachel YEMEAD (Ghana)
Female. Age 16.  Grade 10. One sibling.  Monthly income:  $30.  Father unemployed.

News Clips
You can join Dr. Paul Maxfield in Asia in October 2015, visiting the programs and interviewing the children.  Likely visits will be India, Nepal, Bangladesh, and Thailand.  Contact our offices for more information.
Look for the Children of Promise display in the exhibit area at Church of God Convention in Oklahoma City, June 22-25.  We would love to talk with you!
On April 18, a  plaque of appreciation was joyfully presented to Julia Monge  Nachtigall in San Jose, Costa Rica, for outstanding service as COP Director in Costa Rica 2005-2015.    Thank you, Julia, for initiating the program and leading it so well.  God bless you in your retirement.

At Children of Promise we often say, "Sponsor a Child – Change a Life." It's often better than that.
This past week I was honored to present on behalf of Children of Promise at the General Assembly of the
Church of God in Northeast Ohio.   During the presentation, a man stood and said, "Children of Promise is the best thing that's happened to me. It's changed my life."  He went on to share about meeting the child he sponsored.
Perhaps you are not at all surprised by the comment.  I've talked with many about their own blessings in touching a young life through Children of Promise.  Do you have a story about how Children of Promised has touched your own life?  I would love to hear it!
The moment a child is sponsored his/her life is changed.  But in the Kingdom this is how it often works – the one who gives discovers that they are deeply blessed also.  Sponsor a child and change a life.  That life just might be your own.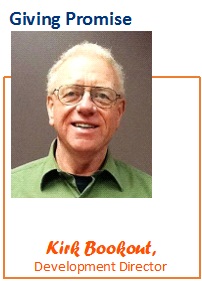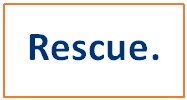 Recently two twins sponsored in Nicaragua came to director Juanita Blanco, stating that they felt unsafe.  They are living in a one-room shack made of scrap wood, tin, and plastic.  The father is working nights as a security guard for $120 per month.  The house has holes in the walls; it could be entered easily.  The neighborhood is dangerous after dark, and the girls are alone at night (mother abandoned).   The group of sponsors visited the home and decided that they wanted to build  two concrete rooms with secure doors and windows.  These girls will now be safe at night!  Three girls RESCUED from certain danger!  Thank you, caring sponsors.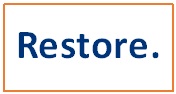 A COP sponsor group recently returned from visiting Costa Rica, Nicaragua, and Honduras. The sponsors often commented on how dedicated, hard-working, and compassionate the directors of these programs are.  Thank you, Martin and Martha Solera (Costa Rica), Juanita Blanco (Nicaragua), and Carolina Stewart (Honduras)!  Sponsors also remarked about how much the program is needed and how much difference the sponsors' support makes each month.   Ongoing support leads to restoration. Why not come with us on a trip?  Meet your child, see for yourself.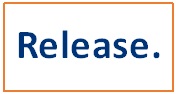 Children of Promise Sunday 2015 materials are available.  Packets have been mailed to the churches in the U. S.  Ask your pastor or missions leaders about your church's participation this year.  (Look for the white envelope with the mailing label at left.)
Target date:  September 27, 2015 (but you can observe COP Sunday on any date of the year.)
Materials are downloadable from the website .  You can also call or email us to order COP Sunday materials:  dsb@echildrenofpromise.org or 765-648-2155.
Questions or comments? E-mail us at
cop@echildrenofpromise.org
or call 765.648.2190