You have been so very generous and supportive of the recent relief efforts in Nepal (earthquake) and Malawi (flooding). We want to give you an update on both projects.

Nepal 
The disastrous earthquake of April 25, 2015, and the continuing earthquakes and shocks in the days following, wreaked havoc on the nation of Nepal.  The death toll is estimated to be 10,000.  Fortunately, none of the 102 children served by Children of Promise were injured or lost their lives.  We give thanks to God for this!
However, 20 homes of children served by Children of Promise in Central Nepal were completely destroyed, and five children's homes need serious repair.  The new homes cost $3,000 each to rebuild.  The cost for repairing the other five homes is $500 each.  Children of Promise sponsors and friends have given generously, and to this date.   $9,000 has been sent of the $62,500 needed to complete these homes.  Planning and construction will begin soon.  As reports arrive on the progress, we will inform you, as well as post information on our Facebook page and website.  Thank you for getting this effort off the ground and running.
But . . . . . .the reality is. . . . . . we need $53,500 more in order to build homes for all the children whose homes were destroyed.  Therefore, we are again calling for donations to help build homes for children in Nepal. 
Checks may be sent directly to the address below, with a notation "Nepal Relief."
            Children of Promise
            P.O. Box 2316
            Anderson, IN 46018
 Or you may donate online at our website by clicking this link: 
 https://app.etapestry.com/onlineforms/ChildrenofPromise/NepalEarthquake.html . 
 Your donations, as always, are tax deductible.
Thank you again for caring so deeply for the children in Nepal.  We are excited to be able to stand with our children and their families in this time of need.
---
Malawi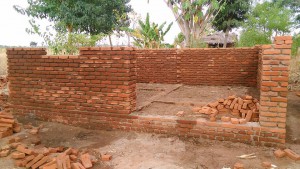 Responding to the call for help following the devastating flooding in Nepal earlier in the year, over $32,000 was sent for the rebuilding and repair of homes of sponsored children.  Your generosity and love are now evidenced in the new homes being built this month.  Building was delayed for several months due to the saturation of the ground with water.  But, as you can see by the photos, construction is in full swing, and homes are going up.  Can you imagine how excited and grateful these children and their families are to have a safe, dry, and secure place to live once again?  Thank you for responding so generously and compassionately.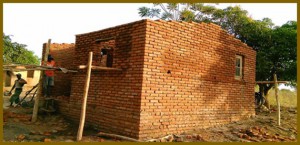 Dr. Paul L. Maxfield
Executive Director