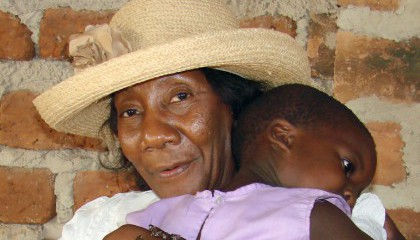 Sponsor a Child
February 3rd, 2015 | Danielle Brossart
Sponsorship works. Will you sponsor a child today?

"Children of Promise doesn't just give the children a better life; it gives them life, period.
They just wouldn't make it without the help of their sponsors."
—Missionary in Africa speaking to Coordinators
Children of Promise matches a sponsor with an individual child. In a few countries, Children of Promise offers program sponsorships; these sponsorships assist children by assisting a program such as orphanages and homes.
Individual Sponsorship – Sponsors are assigned a specific child.  The sponsor receives a new picture and two letters from their child each year.  Children of Promise encourages sponsors to develop a friendship through letter writing with their children.  Most sponsorships are $32 per month, unless noted otherwise.
Program  Sponsorship – Some sponsors prefer to support a group of children at a feeding center, day care or residential homes for children.  The sponsor supports the ministry on a regular basis. These donations, combined with others, support the total group of children.  Should you choose this sponsorship option you will receive regular updates on the ministry's progress.  Children of Promise helps but does not own residential or educational institutions. Currently, the following group sponsorships include:
Children of Promise covenants with each sponsor to channel as much money as possible into direct assistance of sponsored children. Policy allows for a small amount (20%) of deduction from each monthly sponsorship for administrative costs.
Sponsorship amounts are determined according to the cost-of-living of the host country. These estimates are submitted by the national directors. Costs will be kept to the amount required to provide adequately for each child's needs.
Children are eligible for the program until they finish secondary education.
SPONSOR NOW