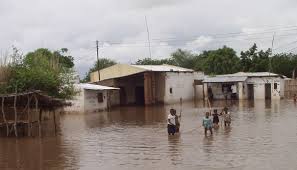 Emergency Fund
February 3rd, 2015 | Danielle Brossart
Assisting sponsored children during a crisis.

Some of these items are medical treatment that exceeds the normal day-to-day illnesses and relief assistance during natural disasters (hurricanes, typhoons, earthquakes, famine, flooding), such as providing food and water, replacement of household items, and assistance with rebuilding costs. We assist families of our sponsored children with burial expenses if their child perishes while sponsored.
Children of Promise delights in seeing healthy children. Within the first year of sponsorship, a child's health can improve dramatically just from eating more food, receiving routine medical and dental care, and receiving vaccinations or vitamins.  However, our sponsored children can be faced with difficult, and sometimes life-threatening, illnesses that required more extensive medical care including surgeries, cancer treatment, or other advanced care.
In the last 10 years, several natural disasters have occurred in a number of our program countries: Haiti (2010 earthquake, 2016 hurricane), Malawi (2015 flooding, 2016 drought/famine), Myanmar (2008 typhoon and tsunami), Nepal (2015 earthquake), The Philippines ( 2008, 2009, 2013, 2014, 2015 typhoons), and Uganda (2011 drought/famine). These disasters profoundly affected our sponsored children. Some children have lost family members, friends, and homes. In consultation with our country program directors, we launch fund-raising appeals when our Emergency Fund balance cannot meet the needs. Sponsors and friends of Children of Promise over the years have contributed thousands upon thousands of dollars for the emergency needs of our children and their families. Children of Promise is blessed with very caring donors and churches.
Please consider a gift to the Emergency Fund.
GIVE NOW
Or send a check noted Emergency Fund to Children of Promise  P.O. Box 2316  Anderson, IN  46018.