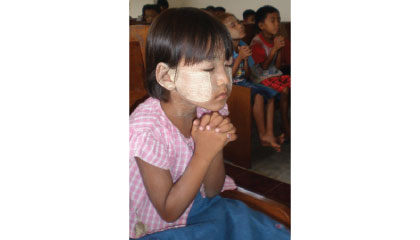 Prayer Ministry
March 28th, 2018 | copstaff
Join us in prayer.
The Children of Promise staff spends time out of each work day praying for our directors, children, volunteers, sponsors, and donors around the world. We pray for specific requests from our directors, sponsors and donors, and we also pray over the children who are waiting to be sponsored and have their needs met.  Would you join us in our prayer efforts? Please be praying for this month's request list.
August 2018 Children of Promise Prayer Requests
Please join us in prayer for the following requests:
Pray for Assistant Director Linda Mason, Executive Assistant Courtney Rice, volunteer Juliette Wilson (SC) and volunteers George & Debbi Grenz (OR) as they travel to Tanzania and Uganda this month to interview sponsored children.
Pray for safety and protection for our program director and her family in Nicaragua, as well as all of the sponsored children there, amidst the turmoil and violence prevalent in the country. Grocery stores in Jinotepe are low on food and what they have is expensive.  Children of Promise has sent $750 in relief funds to buy food for the children and their families.  We are monitoring the situation closely.
Pray for Uganda Program Director Colleen Stevenson as she recuperates from her recent surgery. Pray for complete healing and strength for her as she continues her recovery journey.
Pray for the transition of leadership at The Shelter Hostel in Cuttack, India.
Pray for our efforts to promote sponsorship and prevent trafficking though Children of Promise Sunday events this fall. Pray that people will feel compelled to sponsor a child and partner with us as we fight against the plight of human trafficking.
Download Print Version: Monthly Prayer List - ( 384 KB)