Please read an open letter to sponsors from one sponsor about communicating with their sponsored children.

From One Sponsor To Another,
We would like to express the joy we receive from communicating with the children we sponsor. Through their letters we receive an insight into their lives. This includes both challenges and successes.
From our almost twenty years of sponsoring "Children of Promise" we have found that some children communicate through writing better than others. Also children from some countries find it easier than those from another country. We have not found any difference between boys and girls. The more we talk to all children in a positive way through our letters, the more they open up and express themselves to us.
We eagerly look forward with anticipation to opening letters each time they arrive. Have you ever considered the feelings your sponsored child has each time he/she receives a letter from you? We pray for each child by name every day and let them know that we do so. It thrills this older couple's hearts to receive word that they and their family are also praying for us.
In closing, we urge you to follow a pattern of communication. We send cards at Christmas, Easter, and birthdays with letters which include small gifts and pictures throughout the year. If you communicate with your child, you will find yourself blessed both from what you have done and the responses you receive back.
Sincerely yours,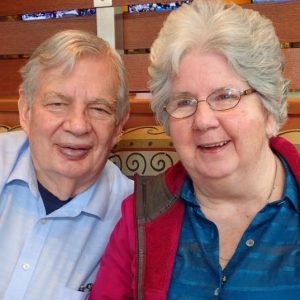 Bob & Marijean Whitmore
Blessed Children of Promise Sponsors