Hear about some exciting things going on at Children of Promise!
Special Edition of @cop July 2015
We are pleased to announce a special edition of @cop for July 2015, click here to view. This special edition focuses on an exciting new endowment fund established at Children of Promise. It also discusses ways you can leave a legacy through planned giving. We realize that not all sponsors are in a position to consider this information, but we invite everyone to take a look, especially if you are thinking about leaving a lasting difference beyond your own lifetime.
---
A New Section of the Website is Now Open
We invite you to visit a new section of our website: Giving Options. When you visit www.echildrenofpromise.org just click on the tab Giving Options at the top and a whole world of information will be at your disposal: ways to support COP, ideas for projects, information on a new endowment, lasting gifts, and even an education center which includes "Savvy Living." I think you'll enjoy this new section. Click here: http://www.echildrenofpromise.org/giving-options/
---
Other News at Children of Promise:
Children of Promise to Open in Guyana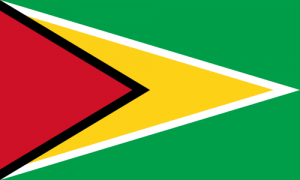 Dr. Paul Maxfield, executive director, will be traveling to Georgetown, Guyana, South America, to initiate the beginning of the Children of Promise program there, August 5-12, as part of the 100th Celebration of the Church of God in Guyana. Children of Promise Guyana Director Sheena Collins will be overseeing the program, training volunteers, and working with the children and their families. Children of Promise is grateful to Bishop Milton Grannum for his support and encouragement in the development process of this new, exciting program. Anyone interested in sponsoring a child from Guyana may contact our offices. We will put you on the list for Guyana, and when children are available in the next few months, we will be in contact with you. Sponsorship for children in Guyana will be $32 per month.
---
Children of Promise to Open in Cote d'Ivoire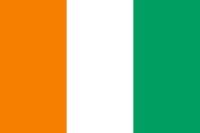 We are equally excited to announce the July 2016 opening of sponsorship of children in Cote d'Ivoire, West Africa. At present, Jenny and Bobby Mihsill, Global Strategy missionaries, are conducting the planning, organization, and appointment of leadership for this initiation in 2016. They will work with the national leadership in training a director and volunteers. This program's initiation is made possible by a special gift from South Meridian Church of God (Anderson, IN) as part of their present capital funds campaign. South Meridian has pledged to tithe the capital funds given in order to sponsor 10-12 children for twelve years. They are putting in place plans for ongoing communication, contact, engagement, and support of these children in a long-term relationship. There will be many more children available for sponsorship in Cote I'voire. In fact, we already have a waiting list of people who want to participate in this new program. If you'd like to sponsor a child from Cote I'voire in 2016, contact our office and we will put you on the list. Once children are available, we will be in contact with you. Sponsorship for children in Cote d'Ivoire will be $32 per month.
---
Relief News from Nepal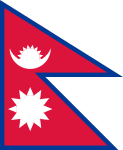 Word just came this week from COP Director Bir Bahadur Waiba in Nepal that construction of the first homes will begin in August. Many of the locations have been affected by heavy rains, and this has delayed the beginning of construction. Pastor Bir and a team will be going this week to Central Nepal to make the first delivery of tin for roofing. Pastor Bir will be reporting back once he returns from Central Nepal. Giving to the Nepal Earthquake Relief effort at present stands at $13,919. A total of $62,000 is needed to build and repair homes for COP children. Donations may be sent to Children of Promise, PO Box 2316, Anderson, IN 46018. You may also give online at www.echildrenofpromise.org. We can also take credit card donations over the phone at 765-648-2190. Please join us in praying for and supporting the rebuilding efforts in Nepal following the devastating earthquake.
---
A Reminder About Sponsorship Rates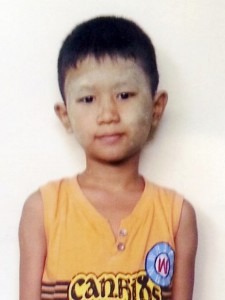 As reported in previous @cop editions, mailings, email communications, website announcements, and Facebook posts, the rates for sponsorship are changing as of August 1, 2015. $25 sponsorships will move to $32. $30 sponsorships will move to $38. $40 sponsorships will move to $50. If you give through automatic bank withdrawal, these amounts will automatically be changed on August 1 unless we hear from you. If you give monthly online, you need to call Linda Young or Debbie Evans at 765-648-2119 so that changes can be made to your monthly draw.
---
We are so grateful for your support and passion for children in need. Don't forget the special edition of @cop.
Grace, Peace, and Blessings,

Dr. Paul L. Maxfield
Executive Director