150 COP sponsored children (PHNE) and their families displaced by Typhoon Koppu
One hundred and fifty children sponsored by Children of Promise and their families were displaced from their homes when Typhoon Koppu hit the northern Luzon Island, Philippines over the October 16-18 weekend.  Two days later Dr. Ofelia Viray (director) and Grace Family Helper Project (COP) staff and volunteers assessed the needs.  Food, water and medicines were distributed Tuesday, October 20.
Since then Dr. Viray requested $8,631 in assistance from Children of Promise Emergency Fund for more food, water and medicines.  While visiting sponsored children in Thailand, Bangladesh, India and now Nepal, Dr. Paul Maxfield, executive director of Children of Promise, approved the provision of the initial assistance requested for food, water, and medicine.
Children of Promise wired $5,000 to the Philippines on Friday, October 23.  If you would like to help Children of Promise meet this initial need, you may send contributions to the Anderson, Indiana office.  Dr. Maxfield said, "We will wait until Dr. Viray's staff and volunteers are able to make further observations to see what next steps need to be taken."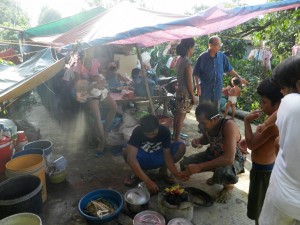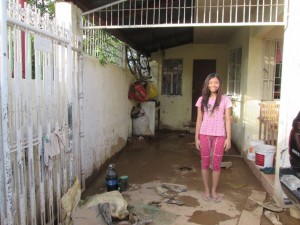 TO DONATE
Call the COP office at 1.765.648.2190 to use your debit or credit card.
Send a check to Children of Promise, PO Box 2316, Anderson, IN 46018.
(Five  percent of all disaster relief gifts will be retained to address the costs of the effort.)
Funds raised during a relief effort that exceed the need will be transferred to the Children of Promise Emergency Fund for such use as unique medical care for children (surgery, chemotherapy, burn recovery, etc.) and special case emergency assistance for children and families.