Bangladesh- Children of Promise
Shikha Biswas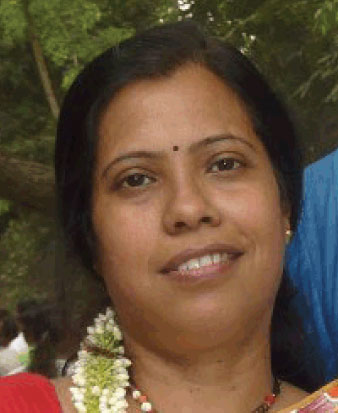 Children of Promise – Ashirbad (Blessing)
Ashirbad embraces the lowest caste of people in Bangladesh, "The Untouchables."  Director Sikha Biswas and volunteers offer hope, help and love to these children who have no standing in society.  They are malnourished and vulnerable to disease.  The families are ostracized from the rest of society, and they are considered "unclean."
The Church of God in Bangladesh is determined to reach out to them, take them in their arms as Jesus would, and love them.  Rev. Tapan Borman, national leader of the Church of God and Director Biswas' husband, says, "We must reach the children of our rural churches, and we must help them to be released from obstacles, specifically poverty."
Most come from families who earn about $1.00 per day. Their homes are susceptible to regular flooding, drought and river erosion.  The families live in separate, isolated villages in small mud huts or wooden structures.  Restroom facilities are outdoors and are shared by all the families.    Food is prepared over open fires.  Employment consists of hard labor and menial tasks that other members of society will not do.
The cost of sponsoring a child here is $32 per month. Your support is giving a very special child hope and a future.  Thank you!

Far Northeast (West Bengal)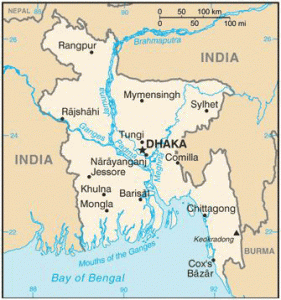 It took several political and territorial transitions to create the country that is now known as the People's Republic of Bangladesh.  East Pakistan seceded from its union with West Pakistan and became known as Bangladesh.
The 166,280,712 Bengali people recognize December 16, 1971 as their Independence Day.  Bangladesh is one of the most under-developed countries in the world.
33 million children in Bangladesh live in poverty.
Bangladesh is third in the world for children under the age of 5 who are underweight.
People live with a high risk for bacterial infections, Hepatitis A & E, typhoid, dengue fever, malaria, leptospirosis, and rabies.
8 years of education is the most that the majority of young people complete.