Dominican Republic – Niños de Promesa
Odete Lohman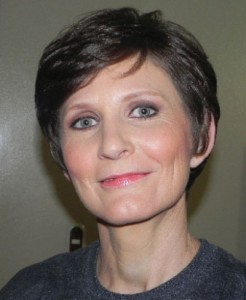 Niños de Promesa
The children served by Niños de Promesa are located in Church of God church plants and communities in greater Santo Domingo.  These communities are rife with severe poverty.  The children live with their families in one-room houses with tin roofs in cramped, slum conditions.  Many must carry water to their homes, and the heat and humidity in the crowded quarters makes daily life challenging in many aspects.
Niños de Promesa is privileged to be partnering with La Iglesia Evangelica (Accion Misionera) in bringing help, health, and HOPE to these precious children on this Caribbean island nation.  The director and committee work tirelessly to care for these children who have so little and need so much.  Without the help of Niños de Promesa, the children could not attend school, have enough to eat, get proper medical care, or perhaps miss out on spiritual nurture and formation.
The cost of sponsoring a child here is $32 per month. Your support is giving a very special child hope and a future.  Thank you!
Dominican Republic, Atlantic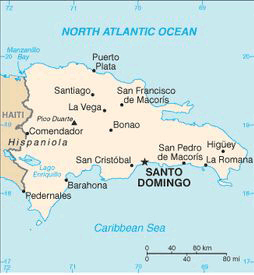 The Dominican Republic lies in the Caribbean Sea, sharing the island of Hispaniola with Haiti.  The Dominican Republic (DR) covers the eastern two-thirds of the island.
Santo Domingo is the capital city, home to  nearly 10 million people. Politically, the country has a two-party system with free elections. Economically, this developing nation depends upon agriculture, trade and tourism.
42% of the people live below the poverty line. It is not surprising that many children never complete primary school, even though it is free.  They are needed to help supplement their families' income.