Ghana – Children of Promise
Rev. Edward Nkansah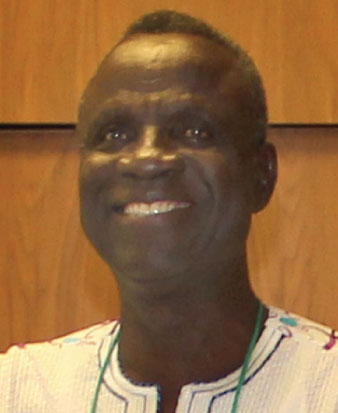 Children of Promise
The Children of Promise sponsorship program began in Ghana in 2006.  This ministry serves children in the capital city of Accra.  COP Director Rev. Edward Nkansah and his volunteers work tirelessly to prepare the children for a  bright future.
The children live mostly in one- or two-bedroom compound houses with many family members in crowded urban conditions.   Some of the houses have electricity, water and toilets, but many do not.  Those living in houses without water buy buckets of water from nearby houses.  Paid public toilets serve the needs of those with no bathrooms.
The children served attend Amazing Grace Christian Academy in Accra, a Church of God school.  Most of the children's parents work as fishermen, fishmongers, and laborers or vendors in a very low income bracket.
The school provides two meals a day, as well as a good education, health care, and spiritual guidance.
The cost of sponsoring a child here is $32 per month. Your support is giving a very special child hope and a future.  Thank you!
Ghana, West Africa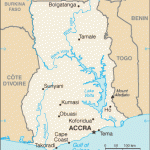 Ghana is located in Western Africa, bordering the Gulf of Guinea, between Cote d'Ivoire and Togo. The climate is tropical.  Ghana is mostly low plains with a dissected plateau in the south-central area.
Ghana struggles with recurrent droughts in the north.  This severely affects agricultural activities.  There is deforestation, overgrazing, soil erosion, poaching and habitat destruction which threatens the wildlife populations.  Ghana also deals with water pollution and inadequate supplies of potable water.
Ghana's ethnic composition is 98.5% black African, 1.5% European and other ethnic groups.  The religious composition is 63% Christian, 16% Muslim, and 21% indigenous beliefs.
The life expectancy in Ghana is 58 years.  
In addition to AIDS, there is a high degree of risk for bacterial and protozoal diarrhea, hepatitis A, typhoid fever, malaria, yellow fever, and meningococcal meningitis.