Haiti – House of Blessings (HA)
Woody Belhomme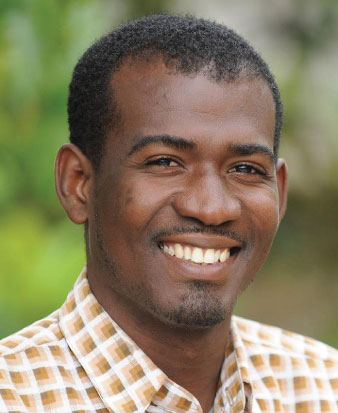 Haiti – House of Blessings
House of Blessings was founded by missionaries Phil & Lonnie Murphy who served in Haiti from 1991 – 2007.  The Murphys' concern for orphaned children led them to open the House of Blessings.  In 1995,  Children of Promise partnered with the Murphys to establish an individual sponsorship ministry that would give each child his/her own sponsor.  The costs of housing, clothing, nutrition, education, and Christian nurture are borne by the monthly sponsorship. Loving house parents provide care, love, and a warm Christian family environment.
The children served are either orphaned with no family, or they are children whose families are so destitute that they cannot care for them.
While there is no Church of God congregation in Calabasse, the House of Blessings serves as the Church of God outpost, holding Bible classes and and other Christian nurturing activities.  The ministry played a vital role in helping people following the earthquake in 2010. 
House of Blessings has produced young people eager and ready to take their place in society.  Tania Desir, one of the first children at the House of Blessing, now gives House of Blessings good leadership; she works closely with Woody Belhomme, Children of Promise director in Haiti, also a formerly sponsored child at House of Blessings.
The cost of sponsoring a child here is $38 per month.  This amount helps provide the total care given to each child at the House.  Thank you!

Haiti, Caribbean Sea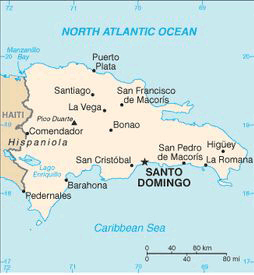 Years ago, when it was a French colony, Haiti became one of the wealthiest countries in the Caribbean. However, this distinction was gained through the heavy importation of African slaves and considerable environmental degradation. In the late 18th century, Haiti's slaves rebelled, and Haiti became the first Black republic to declare its independence in 1804.
Since then, Haiti has been plagued by political violence and political corruption. Now, it is one of the poorest countries in the Western Hemisphere, with 80% of its population living in abject poverty.  The earthquake of January 2010 has exacerbated this situation.
Haiti has a population of 7,527,817.
The infant mortality rate is 76 out of 1000.
The median age in Haiti is 17.9 years. The literacy rate is only 52%.
Eighty percent of Haiti's population is Roman Catholic, 16% is Protestant, with the remaining 4% is a mixture of other religions. However, these statistics are a bit misleading, as roughly half of the population practices voodoo, regardless of religious affiliation.