Haiti – HAC
Woody Belhomme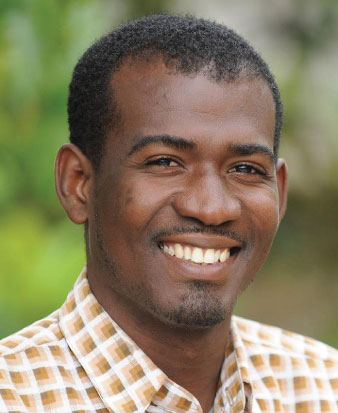 Children of Promise
Children of Promise reaches out into the community of Callebasse, Haiti, by providing sponsored children with a monthly allotment of food, school fees and materials, basic health care, and spiritual nurture as the children continue living with their families.
Both Children of Promise ministries in Haiti, The House of Blessings and the Children of Promise sponsorship program in Callebasse are are now led by former sponsored children.  Additionally, a former sponsored young lady is a surgical assistant in an eye institute in Port-au-Prince.
The children living in the village of Callebasse are in desperate situations.  Severe poverty is rampant.  Homes are often one room, sometimes made of stone or scrap materials.  Malnutrition is common.   Family incomes range from $0 – $100 per month.  This economic situation has only worsened because of the long-range effects of the eearthquake. In 2010, Children of Promise sponsors rebuilt the homes of 10 sponsored children whose homes were completely destroyed.
The cost of sponsoring a child here is $32 per month. Your support is giving a very special child hope and a future.  Thank you!
Haiti, Atlantic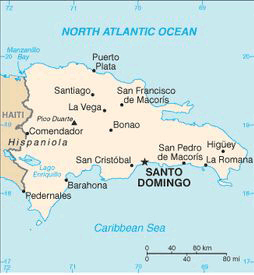 Years ago, when it was a French colony, Haiti became one of the wealthiest countries in the Caribbean. However, this distinction was gained through the heavy importation of African slaves and considerable environmental degradation. In the late 18th century, Haiti's slaves rebelled, and Haiti became the first Black republic to declare its independence in 1804.
Since then, Haiti has been plagued by political violence. Now, it is one of the poorest countries in the Western Hemisphere, with 80% of its population living in abject poverty.  The earthquake of January 2010 has exacerbated this situation.
Haiti has a population of 7,527,817. The infant mortality rate is 76 out of 1000. The median age in Haiti is 17.9 years. The literacy rate is only 52%.
Eighty percent of Haiti's population is Roman Catholic, 16% is Protestant, with the remaining 4% is a mixture of other religions. However, these statistics are a bit misleading, as roughly half of the population practices voodoo, regardless of religious affiliation.