Kenya – Children of Promise
Ronald Chenimo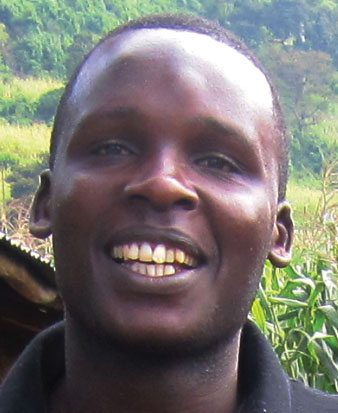 Children of Promise
Children of Promise in Kenya began sponsoring children in need in the Mt. Elgon area (far western border) in 2011. The area has suffered intense violence and poverty, leaving many orphaned and maimed children.
The Church of God congregations in the Cheptais area are assisting children who are unable to attend school or experience nutritious meals.  Due to malnutrition and sickness, many of the children no longer have the energy to engage in childhood games or school.
Some families have no food at all.  They forage in the forest for wild fruits in order to survive.  Some eat the bark of the acacia tree in order to fill their stomachs.
Typhoid is a constant threat to the sponsored children.  With aid from Children of Promise through the emergency fund, they are receiving the medical care they need to overcome this malady.
The cost of sponsoring a child here is $32 per month. Your support is giving a very special child hope and a future. Thank you!

Kenya, East Africa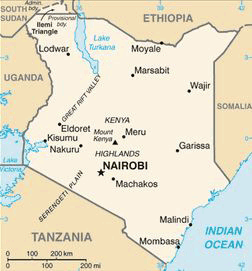 The Republic of Kenya is located in East Africa. Lying along the Indian Ocean to its southeast and at the equator, it is bordered by Somalia, Ethiopia, Sudan, Uganda, and Tanzania.   Lake Victoria is situated to the southwest, and is shared with Uganda and Tanzania.
The capital and largest city is Nairobi.   Kenya has numerous wildlife reserves containing thousands of animal species within its land area of 223,989 square miles.  Within its population of nearly 39 million residents are representatives of many different peoples and cultures.
The country is named after Mount Kenya, a significant landmark and second among Africa's highest mountain peaks.
With a 40% unemployment rate, half of the country's population lives below the poverty line.   The per capita income is $250 per year, making Kenya the 17th poorest nation in the world.
The children living in the  Mt. Elgon area are in particular need because of extreme poverty and violence in the area due to tribal conflict.