Lebanon – Children of Promise
Karim Anayssi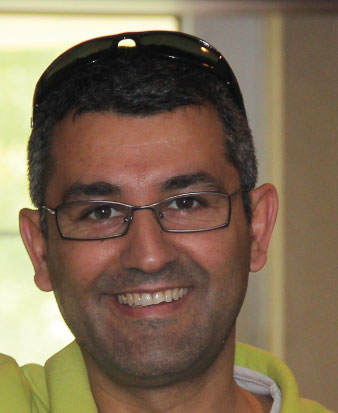 Cedar Home
The Cedar Home provides a loving environment for girls in Beirut, Lebanon.  Cedar Home was founded in 1960 to care for deprived children and to provide a safe place for girls whose families cannot care from them. During the long civil war, Cedar Home was located in Theopolis where it was severely damaged.  It then moved into two rented apartments in Beirut.  The Home struggled to operate during the years of war and hardship, as it was displaced many times and lacked workers and finances.   Presently it is housed in a new facility on the hills above Beirut.
The cost of sponsoring a child here is $32 per month.  This amount helps provide the total care given to each girl at the Home.  Thank you!

Lebanon, Middle East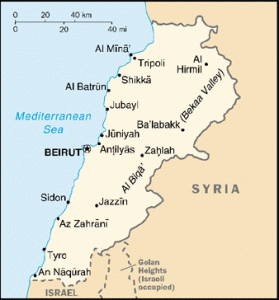 Lebanon is located in the Middle East, bordering the Mediterranean Sea, between Israel and Syria.  Arabic is the official language, with French, English, and Armenian also spoken.
The climate is mild to cool, with wet winters and hot, dry summers.  Lebanon is mostly comprised of a narrow coastal plain, with the Lebanon Mountains running north—south through the central region of the country. The mountains experience heavy winter snows.  The main natural resources of Lebanon are limestone, iron ore, salt, water-surplus in a water-deficit region, and arable land.
Lebanon suffered a devastating 15-year civil war which ended in l991.  Since then, it has made progress toward rebuilding its political institutions. However, it has rebuilt much of its war-torn physical and financial infrastructure by borrowing heavily.  Now Lebanon is attempting to reduce the ballooning national debt.  The new Prime Minister has pledged to push ahead with economic reform, including privatization and a more efficient government.
Fifty-nine percent of the population is Muslim.  Christians make up 39% of the population.  Other beliefs make up the remaining percent.
There are 24.52 deaths per 1,000 live births.
The life expectancy is 72.63 years.