Malawi – Children of Promise
Emmanuel Masamba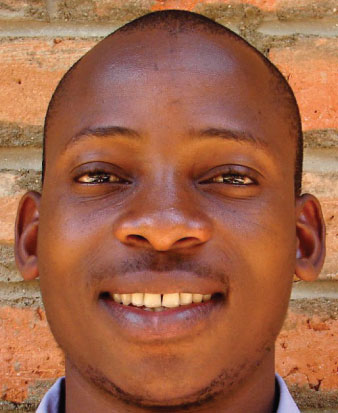 Children of Promise
Children of Promise opened the Malawi program in April of 2009.  The great need of the children and families in this poverty-stricken country prompted the Malawi Church of God leaders to request this partnership of Children of Promise.  Initially, children from the community of Mtuwa were selected for inclusion in the program which provides education, health, nutrition and spiritual assistance.  A second site opened in Mulanje in 2011.
Many of the children in need are orphans due to the AIDS epidemic in the country.  Malawi has nearly as many cases of AIDS as the United States,  but has only 4.6% of the total population of the United States.  Some families in the church have taken in more than one orphan in an attempt to help them survive.  Fifty-three percent of all Malawians live below the poverty line.
An educator and pastor, Rev. Emmanuel Masamba, directs the Malawi COP ministry.  He and the leaders of the Church of God have begun seeing transformation in the lives of the sponsored children.  Hope is growing in Malawi.
The cost of sponsoring a child here is $32 per month. Your support is giving a very special child hope and a future.  Thank you!

Malawi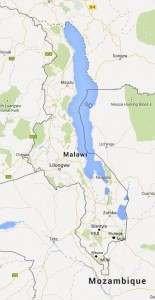 The Republic of Malawi, formerly known as Nyasaland, is a landlocked country in southeast Africa.  It is bordered by Mozambique, Zambia, and Tanzania.  Lake Nyasa, the country's most prominent physical feature, makes up over three-quarters of Malawi's eastern boundary.
The  centrally  located  city  of Lilongwe became Malawi's capital in 1974.  Blantyre, the largest city, is the country's commercial capital.
Most Malawians are Christian (80%), with Muslims accounting for another 13%.  English and Chichewa are the country's official languages.  Malawi ranks among the world's most densely populated and least developed countries.  The economy is predominantly agricultural, with most Malawians living in rural areas.
Population growth, increasing pressure on agricultural lands, corruption, and the spread of HIV/AIDS present significant challenges.