Nepal – Children of Promise
Bir Bahadur Waiba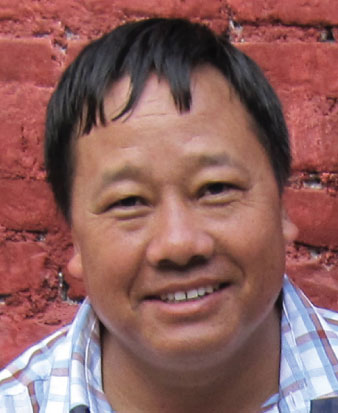 Children of Promise
Children of Promise began in Nepal in 1998 under the direction of Revs. Amos and Semper Moore, missionaries of the Church of God from Meghalaya, India.  Today, 22 children are served through the COP sponsorship ministry in the capital, Kathmandu, 14 children  are sponsored in rural village, and 53 receive assistance in the rural areas through a special education project.
The church must be careful as it carries out this ministry, as it is against the law to convert to Christianity.  For that reason, only children already attending the Church of God are able to be served.
Bir Bahadur Waiba, the local Nepalese director, monitors the children with the help of his able committee, which includes one member who grew up as a sponsored child.  The children receive assistance in the areas of nutrition, education, health care, and spiritual.
The cost of sponsoring a child here is $32 per month. Your support is giving a very special child hope and a future.  Thank you!

Nepal, Central Asia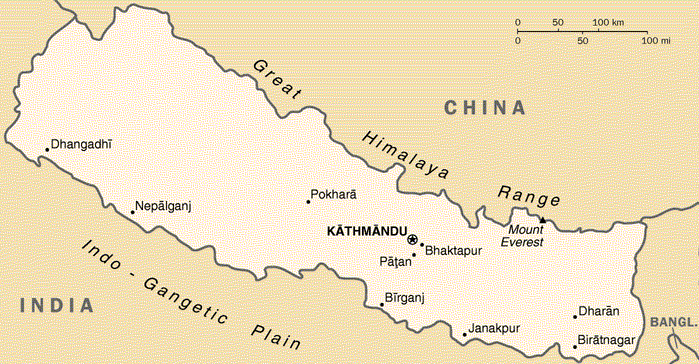 Nepal is a landlocked country, located in southeast Asia, between China and India. The rugged Himalayas cover northern Nepal. Nepal contains eight of the world's 10 highest peaks, including Mount Everest – the world's tallest – on the border with China.
Eighty-six percent of the Nepalese are Hindu, seven percent are Buddhist, three percent are Muslim, with the remaining percentage a mixture.
Kathmandu is the capital of Nepal.  The official language is Nepali. Nepal has never been ruled by colonial power. It is an isolated subsistence economy. It heavily depends on good relations with India.
Nepal often has severe thunderstorms, flooding, landslides, drought, and famine depending on the timing, intensity, and duration of the summer monsoons.
The literacy rate of Nepal is 45.2%.  The average life expectancy is 59 years.