Nicaragua – Niños de Promesa
Juanita Blanco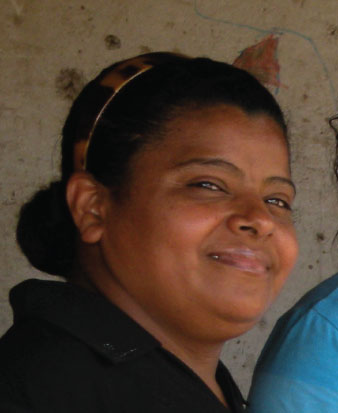 Niños de Promesa
Children of Promise began in Nicaragua in 2004.  There are now 26 children receiving nutrition, education, health and spiritual assistance through the local congregations of the Church of God in Jinotepe and Granada.  Juanita Blanco, the COP director,  works closely with her committee to monitor the children's health, nutrition levels, and educational progress.  All the children are actively involved in the local church, and often help to lead services or prepare special music.
The Nicaraguan children live in small, one- or two-room homes, often without running water. Some homes have dirt floors and no electricity. Monthly incomes range from $0—$100. Without the assistance of Children of Promise, many of these children would go hungry or go without proper clothing or shoes, in addition to not being able to attend school. Many come from one-parent families.
The cost of sponsoring a child here is $32 per month. Your support is giving a very special child hope and a future.  Thank you!

Nicaragua, Central America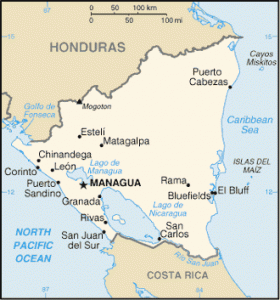 Nicaragua is located in Central America between the countries of Costa Rica and Honduras. It is bordered on one side by the Caribbean Sea, and on the other side by the Pacific Ocean. Nicaragua is a beautiful tropical country, very warm in the lowlands, but a bit cooler in the highlands.
Independence from Spain was declared in 1821, and Nicaragua became an independent republic in 1838.
Unemployment is massive at 22%, with further considerable underemployment. The country faces low per capita income and huge external debt.
Nicaragua has suffered from destructive earthquakes, volcanoes, hurricanes, and landslides.
The infant mortality is over 30 deaths per 1,000 live births.