Peru – Niños de Promesa
Telvi Espinoza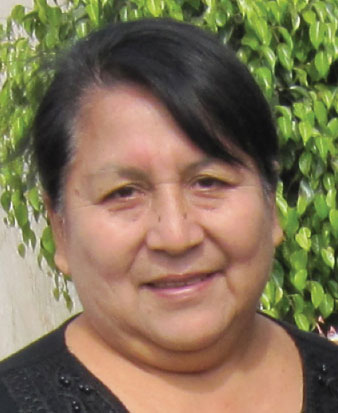 Niños de Promesa
The Children of Promise ministry began in Peru in 1996. This ministry is located in four communities through Church of God congregations:  Chepen, Martha Chavez, Chiclayo, and Jaen.
Living conditions are stark.  Most children live in one- or two-room adobe houses without running water.
Telvi Espinoza, COP director, works tirelessly with the local committees in each congregation to make sure that the children are well-cared for and receive  the benefits of nutrition, education, health care, and spiritual nurture.  This ministry is making a difference for children on the edges of poverty.
The positive results are evident in the sponsored children in Peru.  They are healthier, more involved in their studies, and growing spiritually.
The cost of sponsoring a child here is $38 per month. Your support is giving a very special child hope and a future.  Thank you!
Peru, South America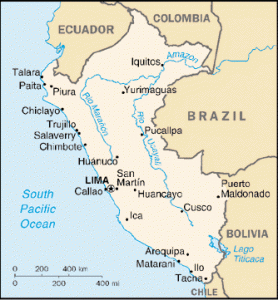 Peru is located in South America. It is bordered by Chile, Ecuador, Bolivia, Colombia, and Brazil.  There are three distinct zones – the dry coastal plain in the west (where most of the cities and industry are located), the high Andean plateau running predominantly through the center (which is more agricultural), and the Amazon jungles in the east.
Lima is the capital of Peru. Literacy is 87%. Spanish and Quechua are the official languages.
Climatic changes during the 1990s as well as guerrilla insurgency reduced the majority of the population to desperate poverty. Now, over 40% of the population lives in extreme poverty.   Life is difficult for families as they work to eke out an existence.
Peru became fully independent from Spain in 1824. Religious freedom is guaranteed in the 1978 constitution. However, the Catholic Church, which is the officially recognized state church, receives preferential treatment and has great influence over the affairs of the country.