Russia – Nadezhdah Detyam
Olga Kiseleva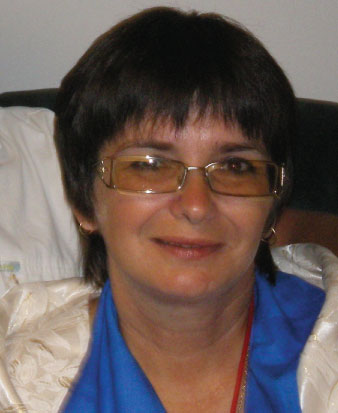 Nadezhdah Detyam
The  Children of Promise ministry in Russia began in December 2007 under the Russian name Nadezhdah Detyam (Hope for the Children).  These children, like their country, are caught between the Cold War and the struggle of the emerging democratic society.  Olga Kiseleva, National Director, leads the child sponsorship program based in the Urals.
Compared to other developing countries, the monthly household incomes of $100—$800 appear to be high.  However, the cost of living mirrors the United States. Families struggle to keep food on the table, heat in their homes, and jobs to support themselves.  Many families are not able to provide the basic necessities that children need.  Children of Promise helps the family with the child's education (fees & supplies), supplemental food, medical care and spiritual nurture.
Many fathers have abandoned their families. Women  are  routinely turned  away  from  jobs because employers fear their children will need them at home.  Mutli-generations live together in very small apartments with no running water, and the heat is controlled by the government.  Many illnesses plague the children:  problems  involving heart, respiratory, eye sight, and others.  Malnutrition (dystrophy) is a constant  problem.  If  not  for  Children of  Promise, these children may not receive the medical care they need.
The cost of sponsoring a child here is $32 per month. Your support is giving a very special child hope and a future.  Thank you!

Russia, Eurasia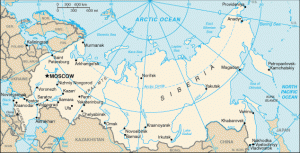 Spanning eleven time zones, The Russian Federation is located west of Europe, and is bordered by two oceans and 14 European and Asian nations.  Russia is home to the world's largest forest reserves, Europe's tallest peak (Mount El'brus) and Lake Baikal, the world's deepest and highest capacity freshwater lake.
The capital, Moscow, is Europe's most populous city and the world's most expensive.  It is estimated that less than 2% of Russians attend church weekly.  Russian is the official language.
Although Russia has the world's largest land mass, its climate, terrain, and  distance  from sea lanes hinder exploitation of natural resources.  Other factors limiting economic growth include vulnerability to commodity price  swings,  a   dilapidated   manufacturing   base, corruption, and political uncertainties.