Rwanda – Iganawe (You Can Also Study)
Charles Nsengiyumva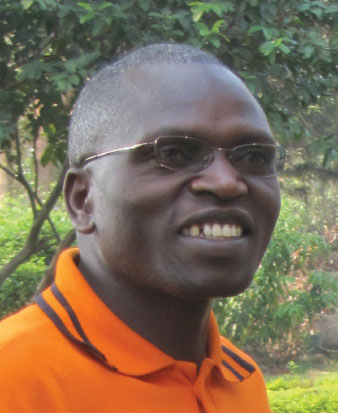 Iganawe
The Children of Promise sponsorship program began in Rwanda in 2005. This ministry serves extremely poor children in the central and northwestern areas of Rwanda. Many of the children ministered to are often orphans, many having lost their parents in the war or due to AIDS. Others are part of very large families in which most parents are unemployed or unable to provide the basic necessities for them. The families often work hard to grow enough food just to survive.
Rev. Charles Nsengiyumva, Children of Promise director, works with the committees in the churches to provide educational assistance, food, basic health care, and Christian nurture to the sponsored children. Charles, like so many, nearly lost his life in the genocide of 1994. Rwandans have much to overcome.
The cost of sponsoring a child here is $32 per month. Your support is giving a very special child hope and a future.  Thank you!
Rwanda, Central Africa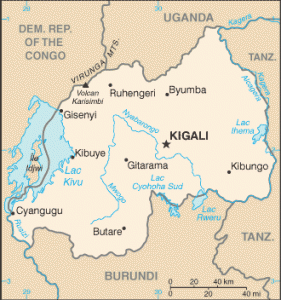 Rwanda is located in Central Africa, just east of the Democratic Republic of the Congo.  The climate is temperate with two rainy seasons.  Frost and snow are possible in the mountains.
Iin April of 1994, roughly 800,000 Tutsis and sympathetic Hutus were slaughtered by Hutus.  This horrific event, known as the Rwandan Genocide, has had an indelible impact upon the people and development of Rwanda.
Rwanda has made significant strides to overcome the effects of the genocide.   However, even now, Rwanda's increasing governmental control, the Hutu extremists across the borders, and involvement in two recent wars in the neighboring Democratic Republic of the Congo continue to thwart Rwanda's efforts to rise above its bloody history.
Rwanda's ethnic composition is 84% Hutu , 15% Tutsi , and 1% Twa.  Rwanda is 56.5% Roman Catholic, 26% Protestant, 11% Adventist, 4.6% Muslim, with the remainder following indigenous beliefs.
The life expectancy in Rwanda is 39.2 years.
The infant mortality rate is 101.68 deaths per 1,000 live births, a shocking ten percent.
Rwanda is the most densely populated country in Africa.  However, its population estimates are sharply affected by excess mortality due to AIDS.