Tanzania – Safina (Reed Basket – Ark of Safety)
Herman David
Scott and Deanna Compton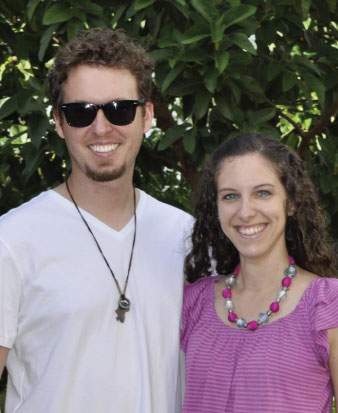 Safina
The program called Safina, the word for 'ark of safety' in Swahili, began in 1995. Led by director Herman David, staff and volunteers presently serve the 915 sponsored children who live in 18 different clusters throughout Tanzania.
 We rejoice that the program is overseen by a Tanzanian leader, and Children of Promise expresses deep appreciation to the former directors and missionaries – Don and Caroline Armstrong, Rick and Jeri Kemmer, Ben and Kelli Shular, Ron and Carol Baker, and, of course, Scott and Deanna Compton.  Their work and leadership have resulted in our largest program and dramatic, positive change in the lives of thousands of children since 1995.  God bless you all.
Safina children receive assistance with nutrition, education, health care and spiritual nurture. Education is a high priority here.  The majority of children attend schools in small villages and towns, many of which do not have secondary schools.   So older students board at schools during the week. About 108 children attend Aldersgate Education Center, a private Church of God school in Babati, well know for its academic standards.
The children typically live in one or two room homes made of mud bricks. Many parents are subsistence farmers, which can be challenging in a land that alternates often between drought or flooding. The weather has a direct impact on their diets.
When the COP ministry began, there were just a handful of church leaders and pastors with a secondary education. Today, there are many leaders with an education that are serving them and the church well.
The cost of sponsoring a child here is $32 per month. Your support is giving a very special child hope and a future.  Thank you!
Tanzania, East Africa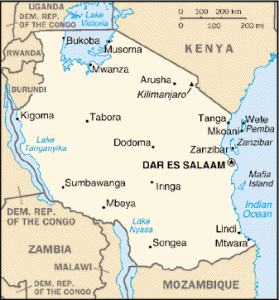 Tanzania is located on the east central coast of Africa.  It gained independence from Britain in 1961.  Dar es Salaam is the capital of Tanzania.  Swahili and English are the official languages.
The climate is temperate.  The rainy season is from late November to early May.  The length of the rainy season varies in different parts of the country.  A wide belt of rugged terrain exists a bit further inland from the coast.  Animals such as antelope, lion, leopard, zebra, elephant and giraffe inhabit the open uplands. Monkeys are plentiful; hippopotami and crocodiles live along the rivers.
Many families are subsistence farmers eking out an existence on the land.  It is common to have drought one year and floods the next.  Living standards for the majority of the people are very low.   The primitive character of life has contributed to the lack of educational opportunities for many of the children.
Religious freedom is guaranteed for worship and witness.
30% of the people are Christians; 35% are Muslim; 35% practice indigenous religions.