Thailand – Young Friends
Dow Chanwichaipote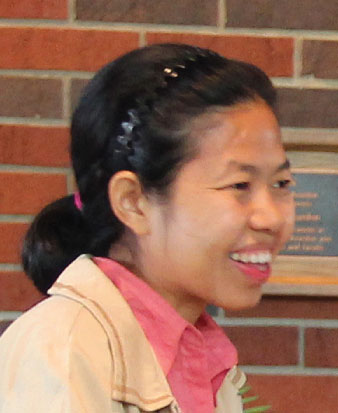 Young Friends
The Children of Promise sponsorship ministry, Young Friends, started in 1993. The Young Friends ministry serves neglected children of poor families in Thailand. The sponsored children live in four different areas of Thailand.
Poor farming quality, insufficient rainfall, and the problems that accompany poverty are challenges faced by families. Children are the first victims of these conditions.
Young Friends provides educational assistance, food, medical assistance, and Christian nurture through Church of God congregations. Dow Chanwichaipote, Children of Promise director, works tirelessly with the local committees to provide nutrition, education, health care, and spiritual nurture for each child.
The cost of sponsoring a child here is $32 per month. Your support is giving a very special child hope and a future.  Thank you!

Thailand, South Asia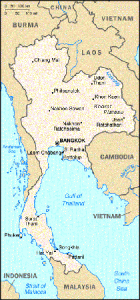 Thailand is located in Southeast Asia.  It is bordered by Cambodia, Myanmar, Laos, and Malaysia.  Thailand means 'Land of the Free' because it is the only country in the region not colonized by Western powers.
Bangkok is the capital of this nation of 60 million. Thai is the official language.
Freedom of religion is guaranteed in the constitution.  Only one percent (1%) of the population is Christian.  Most of the people are Buddhists.
The climate is tropical.  The land is fertile for agricultural farming.  Thailand exports rice, rubber, and sugar. It has many varieties of delicious tropical fruits that grow year around.
Crime, drugs, alcohol, AIDS, and prostitution are wide-spread.  There are over 35,000 homeless street children.  Over five million children are involved in child labor.