Zambia – Children of Promise
Rev. Mailes Ndao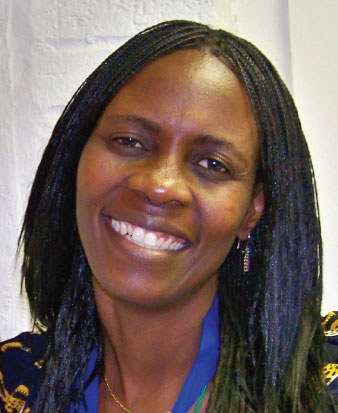 Children of Promise
When this ministry began in the capital city of Lusaka, in 2006,  none of the children had ever been able to attend school. Now that has all changed . Our Director, Rev. Mailes Ndao, works tirelessly with the local committees to provide nutrition, education, health care, and spiritual nurture for each child.  Sponsored children also receive clothing. The second sponsorship site in Petauke was started in 2010.
Children live in small, one-room dwellings made of mud bricks with thatched or tin roofs.  Most families have great difficulty providing even the basic necessities for the children. Zambia is prone to periods of drought or flooding. In 2014, Children of Promise delivered food staples the all the children of Zambia. Disaster "relief" is just that, relief from the hunger and starvation.
The cost of sponsoring a child here is $32 per month. Your support is giving a very special child hope and a future.  Thank you!

Zambia, Central Africa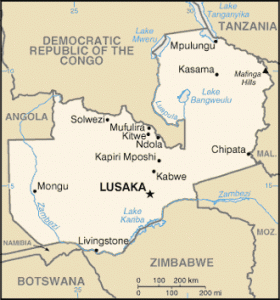 Zambia is a landlocked country located in Southern Africa, bordered by Tanzania, Malawi, Mozambique, Zimbabwe, Namibia, Angola, and The Congo. It gained independence from the United Kingdom in 1964. Lusaka is the capital of Zambia. English is the official language, with approximately 77 other indigenous languages.
The climate is tropical.  Zambia suffers from tropical storms during the rainy season and periodic droughts during the rest of the year. The main natural resources of Zambia are copper, cobalt, zinc, emeralds, gold, silver, uranium, and hydro-power.
Eighty-six percent of the people live below the poverty line.
The life expectancy is 39.7 years. There are 88.29 deaths per 1,000 live births. Unemployment is at 50%.