If a selfie is all about you, then an UNSELFIE is about others!
Children of Promise

invites you to take the #GIVINGTUESDAY UNSELFIE Challenge.

ON Tuesday, November 10th, at 6:00 pm (your time), post a creative and fun UNSELFIE photo on Facebook or other social media site. You can do this as an individual or as a group. Have fun and be creative!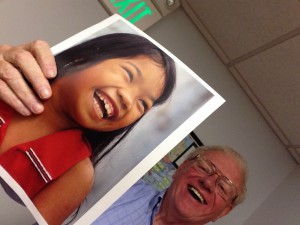 Make a statement that YOU are an UNSELFIE and life is about others, too! For example, your UNSELFIE could be a snap of your sponsored child or something that reminds you of helping others.
SEND US A COPY OF YOUR #UNSELFIE
When you post your photo tell everyone about your
UNSELFIE
and about
Children of Promise
. Here is an example of what you might say:
As I approach Christmas, I am part of the #GIVINGTUESDAY UNSELFIE Challenge. The UNSELFIE Challenge gives me the opportunity to make a difference by helping others.

So on December 1st which is #GIVINGTUESDAY, I am going to make a donation to a cause I believe in and love – Children of Promise.  I will do that at www.echildrenofpromise.org.
Please join me in supporting Children of Promise or make a gift to a cause you love. Be an UNSELFIE with me!