We are thrilled to share that two Vacation Bible School groups have raised over $5,000 together for rebuilding homes in Nepal.
Both churches used the "Everest" Bible school program and focused on helping Children of Promise families who lost their homes in the April 2015 earthquakes in Nepal.

Meadow Park Church of God in Columbus, Ohio, raised $3,500 during VBS week – $500 by the children and an additional $3,000 by the congregation. Thank you, Meadow Park!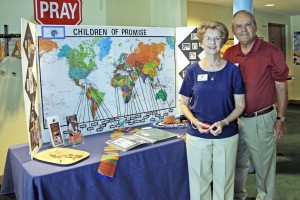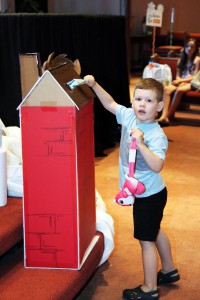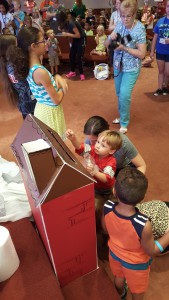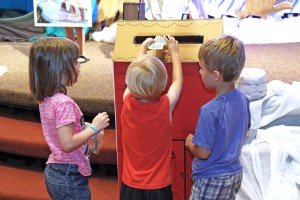 This year the Farmington Hills Church of God (Near Detroit, MI) had a VBS Everest theme also. After the Nepal earthquake, it seemed like a great idea to make Children of Promise relief efforts in Nepal their special project. The children raised $1,814.32 (with help from some adults). Clyde Beaver invited all the children who participated to the front of the sanctuary where they celebrate VBS, and presented the check to Kirk Bookout from Children of Promise (see photo). This is a church that reached beyond the walls to make a specific and real difference in the lives of these children.
If your church is thinking about a special project for VBS or a holiday, contact Children of Promise. The children are real, and the difference you can make in those individual lives is real, too!